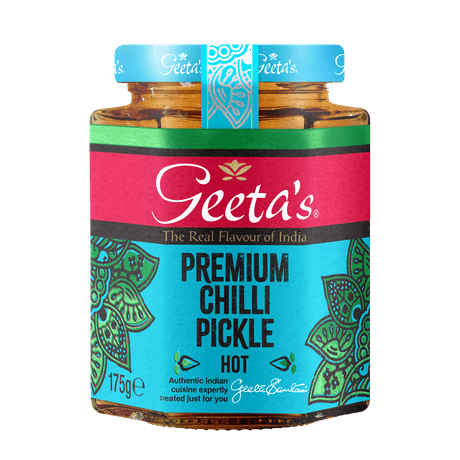 Geeta's Hot Chili Pickle 175g
A very hot but flavoursome blend of fresh chilli and spices.
Kosher Certified. Product of India.
An authentic spicy hot Indian pickle with green chillies and aromatic spices.
Ingredients: Chilli (63%), Sunflower Oil, Salt, Mustard Seed, Lime Juice, Citric Acid, Spices, Herbs, Turmeric, Spirit Vinegar.