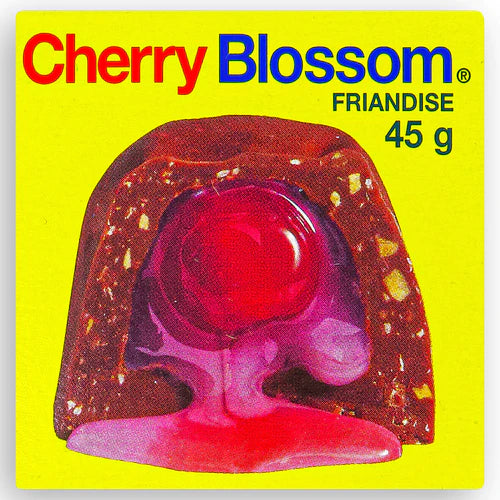 Cherry Blossom - Canadian
Have a sweet taste of the good old days with the old-fashioned taste of the Cherry Blossom!
This Canadian treat has deliciously dripped down many of our hungry chins! Consisting of a juicy and plump maraschino cherry that is sweetly oozing with cherry-flavoured syrup, surrounded by flakes of luscious coconut and bits of crunchy roasted peanuts all encased in a rich and creamy coating of chocolatey goodness!
Every element comes together so perfectly to create this iconic candy! This classic candy made its very sweet debut in the 1890s, and remains a number one sought-after candy to this day!
Taste some sweet Canadian history with the one-of-a-kind, Cherry Blossom!
Made in Canada
www.jollygrub.com