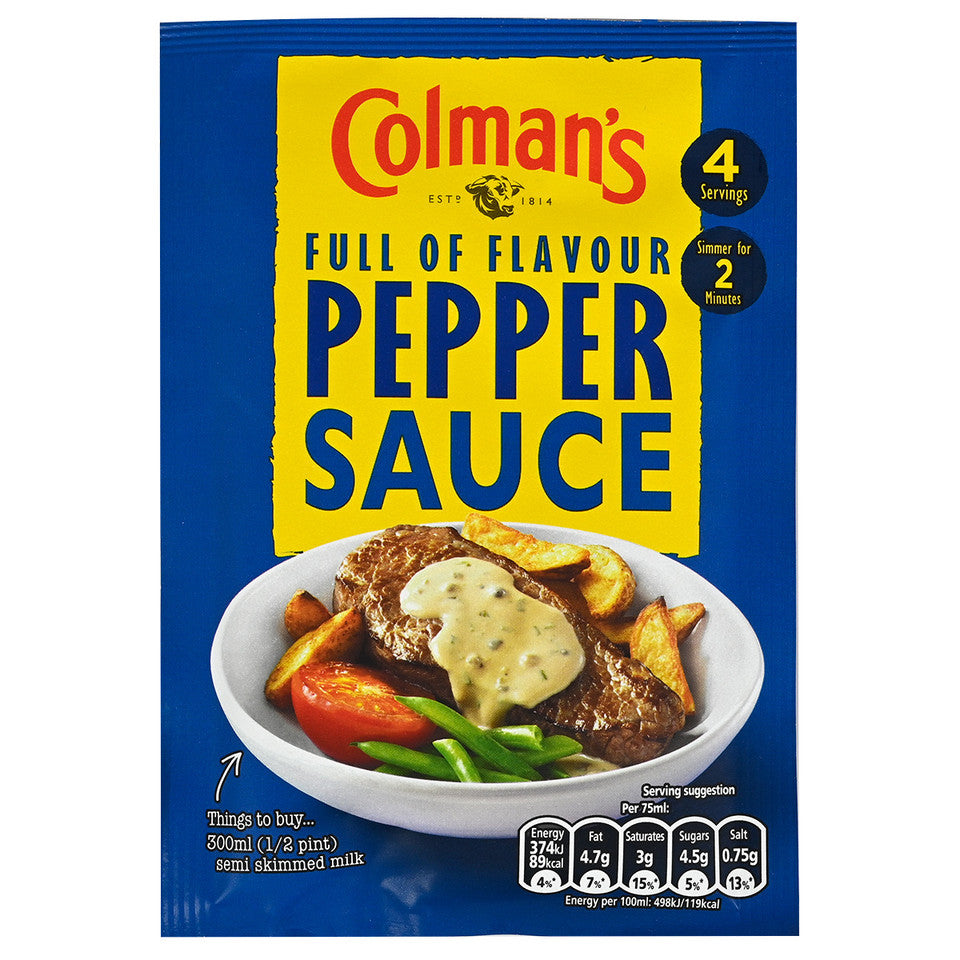 Colmans Pepper Seasoning Mix
For many, a steak isn't complete without a helping of pepper sauce. Colman's Pepper Sauce Mix enables you to create a delicious pepper sauce in minutes, adding the perfect finish to that steak meal.
Net Weight 1.40 ounces (40 grams)
Ingredients: Palm Fat, Wheat Flour, Potato Starch, Salt, Lactose (Milk), Flavourings (contain Wheat, Barley), Milk Proteins, Yeast Extract, Green Pepper (1.3%), Caramel Syrup, Black Pepper (0.9%), Maltodextrin, White Pepper (0.4%), Chives, Colour (Paprika Extract).
Dietary Information
Suitable for Vegetarians
Made in UK
www.jollygrub.com